(Human) troublemaker fed to the lions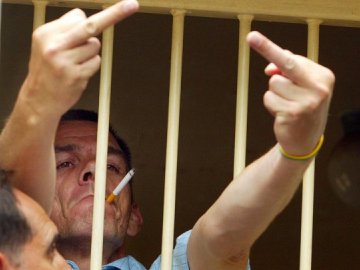 A white South African boer (famer) has apparantly fed one of his black employees to the lions. An excerpt:


A WHITE farmer and two of his black employees, accused of feeding a sacked farm worker to the lions, went on trial for murder yesterday in the most racially charged case in South Africa's recent history.

A packed courtroom in the small town of Phalaborwa, in the rural northeast, heard Mark Scott-Crossley, 37, and the co-accused, Simon Mathebula, 43, and Richard Mathebula, 41, plead not guilty to murdering Nelson Chisale, 41, last January.

Chisale's remains were found inside a lion reserve, 16km from the farm. The prosecution alleges he was beaten up, attacked with pangas (large knives) and then trussed up, taken in a truck to the Kruger National Park, and then fed to the lions.

Labelled "a troublemaker", Chisale had been dismissed two months before his death. Scott-Crossley, who owns the farm with his brother, had left instructions that Chisale was not to be allowed back on the premises, the court was told yesterday.


For a picture of the guy, see above. This kind of thing just disgusts me. I hope they hang this guy.